For over 150 years, we've set the standard for exceptional service by tenaciously advocating for our clients and delivering results that earn their trust.
Building upon a culture that was started nearly 150 years ago, our emphasis is on middle-market to large corporate clients in a wide range of industries who deserve highly tailored, cost-effective, strategically focused solutions.
Palmer & Cay is a privately held insurance service and brokerage firm focused on delivering sophisticated Employee Benefit, Commercial Property and Casualty, Executive Liability, Surety, Private Equity and Program solutions to our clients through deeply experienced professionals and customer service teams.
We know remarkable people are what make an organization successful. Our people are brilliant, passionate, customer-focused and work synchronously to deliver on our promise to consistently provide "exceptional client service". Our people combined with a culture where the client is at the center of everything we do, allows us to create extraordinary results for our clients.
What Distinguishes Palmer & Cay
Our people create extraordinary results for our clients. We believe we offer the best consulting service by the most passionate technical experts in the industry.

Our Values Drive Our Culture
Our Culture Starts With Our Shared Values
These core principles represent the spirit behind Palmer & Cay. This is the foundation of our firm and the philosophy that defines us. 
Integrity: As trusted partners, our clients count on us to act with transparency and honesty in every aspect of our work.  
Passion: We have a passion for what we do.  Our goal is to delight our clients and we work hard to do so.  Good enough is never good enough – we can always do better.  
Teamwork: Our business operates like a family – we are all in it together.  Our culture is built upon mutual respect for one another.  This attitude permeates from the top down and unites our people as we serve our clients.  
Selflessness: Every individual plays a part in our success.  We all contribute when needs arise and no task is too daunting or too menial.  Every employee willingly takes initiative and contributes to our communities.  
Empathy:  It is easy to talk.  It is more important to listen and understand.  We value our clients' concerns and listen before acting.  Above all, we see our clients and partners as humans who face relatable challenges and pressures.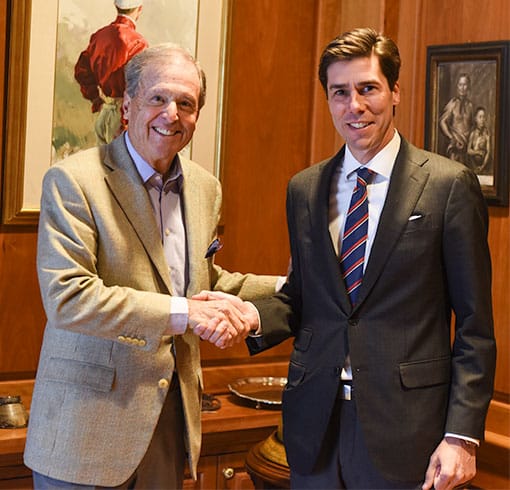 Our clients are the focus of all we do — every associate has a client role.

We differentiate ourselves in the marketplace through technical specialization and deep industry expertise in select areas.

We attract only the best, most passionate people in our industry.

Palmer & Cay is a partnership with ownership in the firm encouraged and rewarded to those professionals who consistently exceed client expectations.

We are building a private firm of permanence and not to sell
The Palmer & Cay story is about the quality of people that have been associated with our company from its earliest days, back to 1868 when Joseph E. Johnston founded an insurance agency on historic Factors Walk in Savannah, Georgia.
It is a story about a growing legacy of individuals who have inspired, motivated, and led an outstanding group of professionals for more than a century. Ours is a story about clients and the trust they place in our service teams. Many of these relationships have endured for decades, and it is the loyalty, support and partnership of these clients that make it possible for us to be in business today.
For over 150 years, we've set the standard for exceptional service by tenaciously advocating for our clients and delivering results that earn their trust.
"To me, my clients are more than just clients, they become like family and deserve the very best service we can give them. There is a passion you must possess to work in our field. The whole team at Palmer & Cay has that passion, some may even call it a "fire" deep within to give the best to our clients."
Palmer & Cay Senior Account Executive
Why is Palmer & Cay A Valued Strategic Partner
Our Longevity Propels Us Forward
We are not distracted by short-sighted metrics or goals. Drawing from over 150 years of experience, we help our clients feel confident about the long-term impacts of their decisions and nurture lasting relationships that reap greater rewards.
Great Results Are Built on Trust
We believe building trusting relationships with our clients, carriers and employees leads to great results, and that delivering great results – consistently – is essential to maintaining those relationships.
A Ship Needs an Experienced Crew
Our team includes technical experts, strategic visionaries and empathetic communicators partnering together to address our clients' challenges holistically. We rely on diverse and experienced talent to gain a competitive edge.
Shared Success Is Most Rewarding
As a private, employee-owned firm, our people are invested in our success. When we win, we win together –and we always work to lift each other up.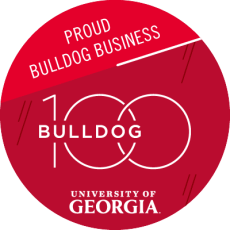 Palmer & Cay is a three-time recipient of the Bulldog top 100 businesses, awarded annually to the 100 fastest-growing businesses owned or operated by UGA alumni.  Each year, Bulldog 100 applicants are measured by their business' compounded annual growth rate during a three-year period. Palmer & Cay is honored to have received this award three years in a row in 2015, 2016 and 2017 and we are proud of our ongoing organizational growth.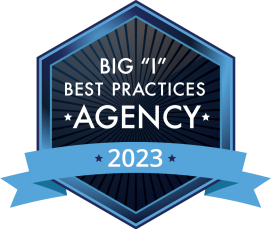 Palmer & Cay is part of an elite group of independent insurance agencies around the United States participating in the Independent Insurance Agents & Brokers of America (IIABA or the Big "I") "Best Practices" Study Group. More than 2,600 independent agencies throughout the U.S. were nominated to take part in the annual study, but only 282 agencies qualified for the honor. Palmer & Cay is honored to be chosen as one of the top-performing "Best Practices Agencies".