Competitive Advantage & Protection
Expert analytics, risk control strategies, competitively priced insurance coverage and reduced claims costs are just some of the ways we provide your business with protection.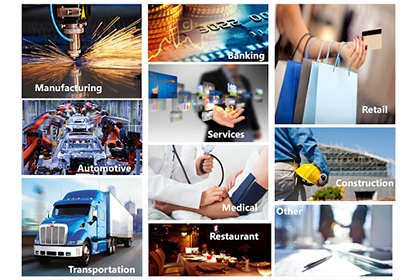 Expertise in multiple industries
Get in-depth experience in a wide array of industries. Let us design expert coverage to meet your specific needs.
Industries our team serves include:
Auto Dealers

Construction

Education

Energy

Financial Services

Food Processing

Healthcare

Hotels
Manufacturing & Distribution

Media & Entertainment

Restaurants

Staffing

Technology

Transportation & Logistics
Relationships and details matter when broking a plan
Our client advisors maintain close relationships with the world's best insurance carriers and negotiate broad insurance coverage tailored to you at the lowest possible cost.
Recommending the right plan for you including options for guaranteed cost, large deductibles, and captives.
Automobile Liability & Physical Damage

Aviation

Cyber & Technology

Environmental

Executive & Professional Liability

Garage & Garage Keepers' Liability

General Liability & Products Liability
Products Recall

Property

Rigger's & Warehouseman's Legal Liability

Representations and Warranties

Surety

Trade Credit

Umbrella

Workers' Compensation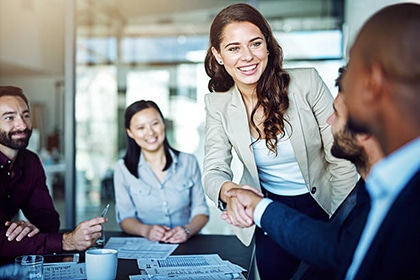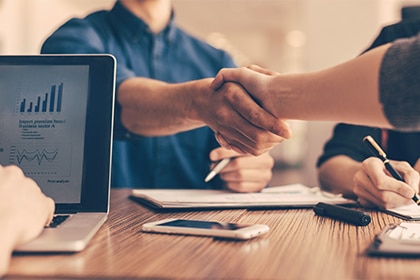 Claims consulting to lower your claims costs. Simplify the process.
Our claims team helps lower the cost of even your most difficult claims by advocating on your behalf.
You need us most when larger claims arise. 
Coverage interpretation and analysis.

Claim submission support.

Advocating on your behalf to obtain the best possible outcome for your claim.

Assistance with closing difficult claims
Helping deliver the best possible claims services. We drive performance and lower your claims cost.
Identify the best claims provider for your business

Recommendations on key performance indicators for claims adjusters

Claims reviews and recommendations to mitigate the cost of larger claims
Analytics to direct the best possible outcome
Our analytics team follows a four-step process to help you lower your overall costs.
Describe – Understand the past and the possibilities
An objective, relevant, analysis of your past losses and evolving industry risks.
Diagnose –  Find the catalysts
We search for root causes, potential correlations, and emerging trends within your data to pinpoint opportunities for loss prevention.
Predict – Know the probabilities
We run deterministic and stochastic modelling to estimate future cost of claims, premiums, and collateral.
Execute – Create opportunities
We recommend the best program structure and key performance indicators to reduce your experience modification factor, improve pricing and lower collateral.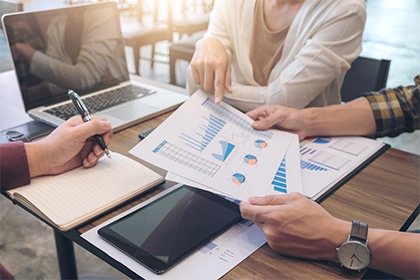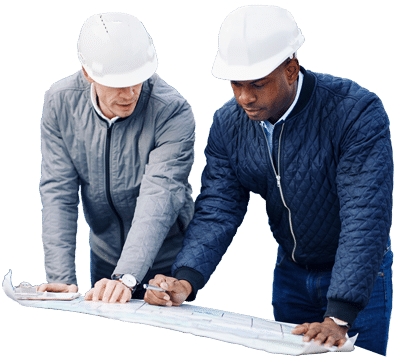 Risk control strategies to safeguard your operations
Your business has exposures unique to your industry and specific operations.
All businesses need to run safe, efficient operations that protect their employees, customers, guests and property. 
Palmer & Cay risk control solutions help avoid losses before they occur.
On-site safety inspections

Evaluation of loss control programs

Recommendations for safety improvements

Insurance carrier recommendations

Safety training 

Building valuations
Support you can count on every day
Your Palmer & Cay service team is staffed with technical experts based on your specific needs. Together, we establish an annual service plan with key dates and deliverables to ensure we meet your needs, as promised, on a timely basis.
Our key services include:
Certificates of Insurance

Auto identification cards

Changes to coverage via an endorsement

State mandated vehicle filings
Contract reviews

Insurance advice

Quick status on open claims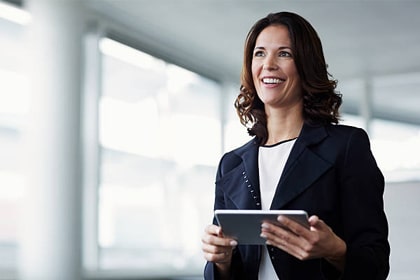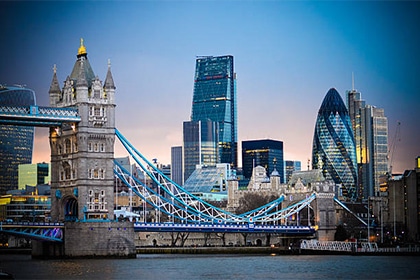 Protecting you on a global level
Working closely with our global partners, we design global insurance programs for clients with national and international footprints.
For US-based or Foreign-based customers who:
occasionally travel to other countries

sell products in other countries

have owned assets and operations in other countries

We represent a wide array of international insurance carriers and provide a full suite of coverages.

"Your team exceeded our expectations in negotiating our claim with the insurance carriers. Our loss was in the seven figures and involved complex issues.  Palmer & Cay's claims team communicated early a strategy for the best way to approach the insurance carriers and advocated on our behalf from the outset to conclusion. As a result, the process was much smoother and the claims payment the carriers made was higher than we thought it would be. We are very appreciative of the proactive guidance the team provided and their support throughout the process"
"The analytics evaluation report your team provided gave us the insight we needed to fully understand why our losses were increasing. We made changes to our process based on the analysis which reduced our loss frequency as a result."
"We chose Palmer & Cay to be our insurance broker due to their ability to provide a complete insurance program including earthquake, flood and wind coverage for us. Other brokers were not able to provide us with any options, but Palmer & Cay negotiated full coverage at a reasonable premium and deductibles."
"We've never experienced service this good – you seem to know somehow what we need before we need it, and you happily go above and beyond to make our jobs easier. You are truly an extension of our team and a pleasure to work with.""